Kauffman's Calming Pellets wins Good Horsekeeping Calmer Challenge!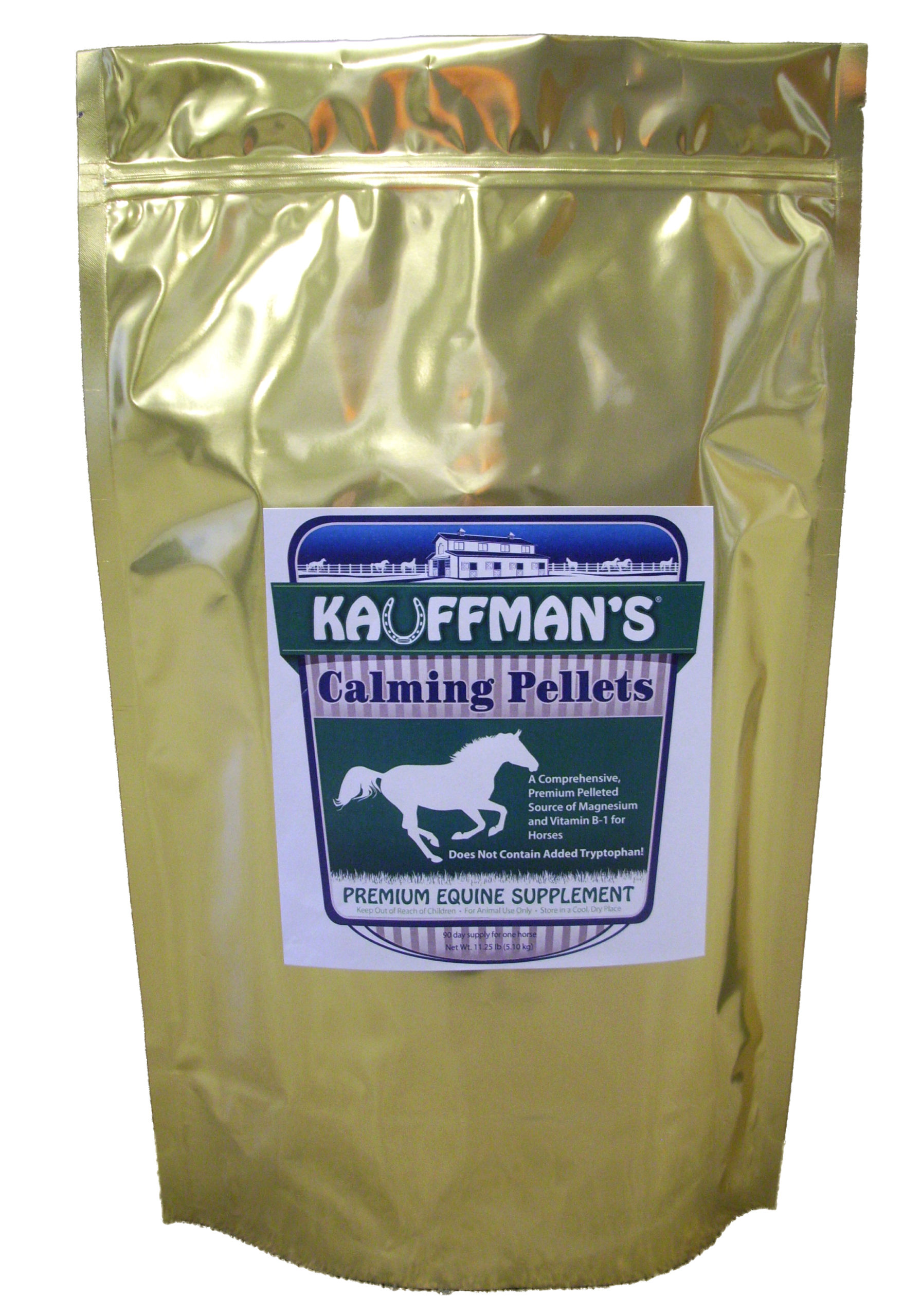 We are excited to announce that our product

Kauffman's Calming Pellets won the 2013 Good Horsekeeping Calmer Challenge as well as the Good Horsekeeping Product Approval!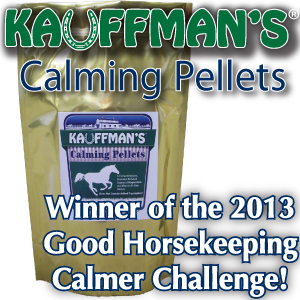 The challenge included 6 different calming products and in the end it was decided that Calming pellets did the best job!
As quoted by Laurie Cerny, publisher of www.good-horsekeeping.com. "I have used many calming products on this horse over the years and have found the ones with B1 and Magnesium to be the most effective. Kauffman's has both, as well as Inositol," Cerny said.
KAUFFMAN'S Calming pellets contain optimum levels of mag, b1, & inositol, to enhance mood, mental health, metabolic and neuromuscular function. DOES NOT CONTAIN ADDED Tryptophan.
KAUFFMAN'S Calming Pellets feature three key ingredients known to enhance mood and metabolism in equine athletes. Magnesium – essential for sound neuromuscular function Vitamin B-1 (thiamine) – essential for energy metabolism and transmission of nerve impulses Inositol – assists with fat transport and nerve transmission
Our Calming Pellets contain optimum levels of magnesium, thiamine (Vitamin B-1) and Inositol. When you rely on tryptophan-free Calming Pellets from Kauffman's Animal Health, you'll find your horse enjoying a more relaxed mood — as well as improved metabolic and neuromuscular function.
Get Calming Pellets Today: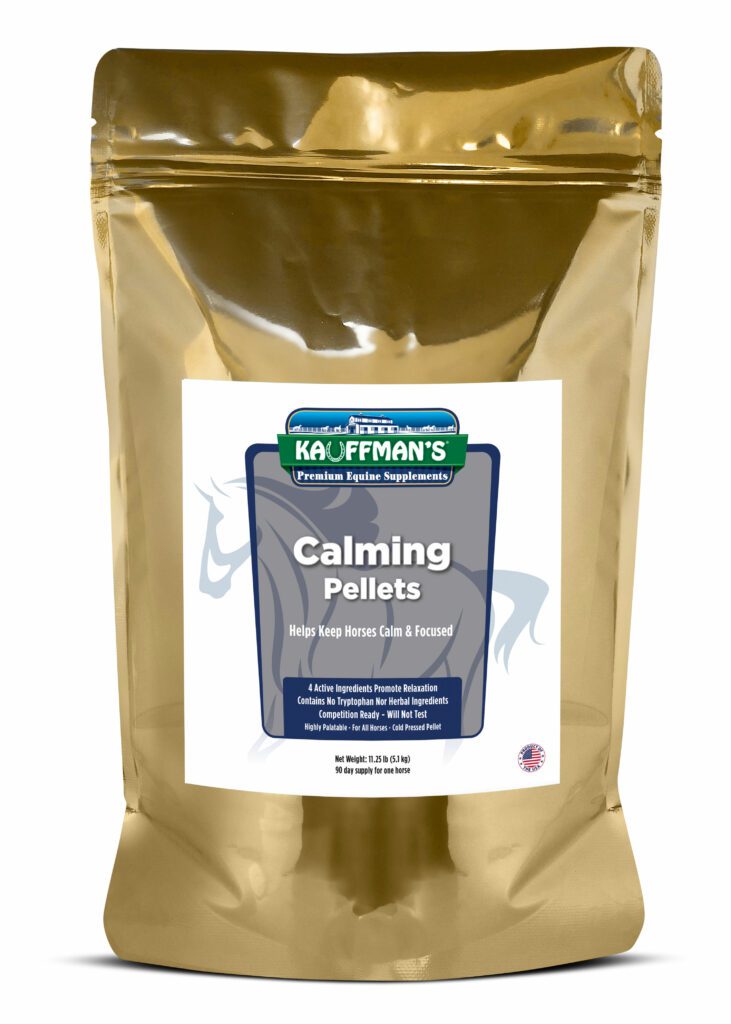 KAUFFMAN'S® Calming Pellets
Calming Pellets is a cold-pressed pelleted supplement, formulated with key ingredients to help maintain a normal disposition while promoting a sense of relaxation and mental alertness without drowsiness.
Provides Magnesium, Inositol and Vitamin B-1
Contains no tryptophan nor herbal products
Winner of the 2013 Good Horsekeeping Calmer Challenge
Helping Horses and Their Owners Since 1978
Leon J. Kauffman launched Kauffman's Animal Health with products designed for the horse-racing community. As word spread of Kauffman's incredibly safe and effective products, horse owners and trainers throughout the mid-Atlantic region began to rely on the nutritional supplements that improved everything from hooves to mood. Before long, Kauffman's Animal Health branched into nutritional supplements and specialty products for livestock, poultry and dogs.
Today, Kauffman's Animal Health has worked to develop and manufacture high-quality nutritional supplements that produce results when other products fail. In addition to Calming Pellets, you can also find supplements that improve hooves, coat, digestive troubles and more. With Kauffman's Animal Health, you can reduce the number of trips to the veterinarian and improve your bottom line.
Let Kauffman's® Animal Health Provide the Solution
If your horse is demonstrating signs of anxiety, let Kauffman's Animal Health provide the solution. Try our Calming Pellets today.