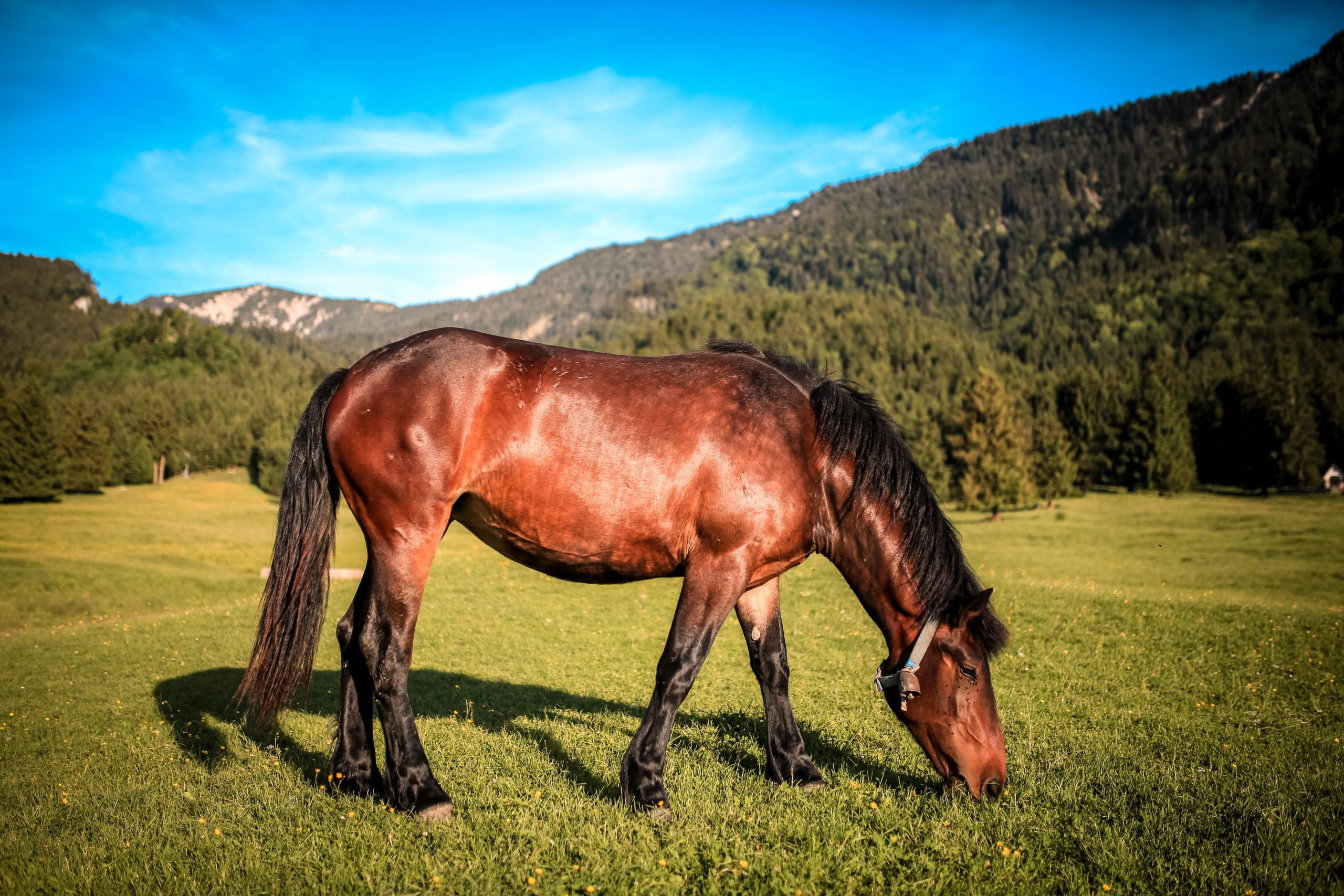 TESTIMONIAL DISCLAIMER
The testimonials are for informational purposes only and is not a substitute for expert veterinary care. The testimonials, reviews or opinions presented on our website, received in various formats, reflect real life experiences of individuals who have used our products in some way or another. However, they are individual results which vary and will be unique to each situation. The testimonials displayed are given verbatim except for corrections in grammar, typing errors or content that is deemed inappropriate.
The Daniel Baum Company is not responsible for any of the opinions or comments posted to our site. All testimonials are reviewed by the Daniel Baum Company prior to being posted.
---
Kauffman's Integri-Hoof – It's Amazing!
Thank you so much.
He had never had a problem until this summer (very wet) – I am so happy with the increased strength in hoof and his frog. His hooves are very hard and have had great growth since being on your product!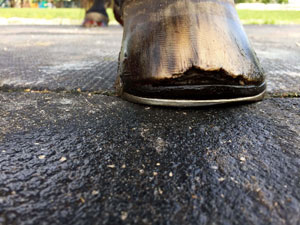 Also-
My horse is on Hay 24/7- 1st cut Timothy and a handful of grain – I looked a about 6 – hoof products and picked the one with supplements that would assist as I know he gets little if any nutrition from such a small amount of grain and I did not want to purchase multiple products and give too much of anything. Your product was cost effective and supplied everything he needed to recover quickly.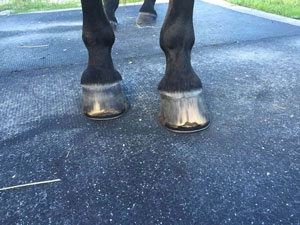 Thank you!
– C. Eldridge
---
All three of your horses have incredible feet
I decided to find a farrier to barefoot trim our horses and make it a little easier on ourselves. I found someone who came well recommended and we had our first appointment yesterday. I had explained to him that I wanted to leave my horses barefoot as they have been this way for years and I have not experienced any negative aspects of keeping them this way even though I do some tough trail riding over some very rocky areas. Before he trimmed the boys he talked to me about using hoof boots if the boys seemed to be wearing their feet excessively or become tender. I didn't really comment because I have never really had to use them due to not having any issues.
He trimmed Tenacious then Chic. He got half way through trimming Hank when he looked up and said, " All three of your horses have incredible feet. Really healthy, tough feet that are pliable and strong. I can understand now why you don't use shoes or boots." At that point I had to tell him why I think my horse's feet are so healthy- KA-HI, Integri-Hoof, and Flex Steps.
---
Below is my story that you may find interesting about your product…
I have been using your Integri-hoof supplement for several years on my old thoroughbred. He had terrible hooves, thin soles and walls with a flakey texture. But after a year on Integri-Hoof, Skeeter's hooves changed for the better dramatically.
I remember having a chat concerning the use of supplements for hoof problems with my farrier who has worked on my horses for over twenty years. In his opinion, supplements did not have much to do with hoof quality, "it's environment, feed and genetics," he said, " so don't waste your money." He always found trimming Skeeter to be interesting. He'd think out loud saying 'so what've we got this time.' In fact, he asked me to remind him every time he went to work on Skeeter, that 'this is the horse you don't take any sole off of or he's sore for a couple weeks."
We live at 7200 ft. elevation at the base of the Wind River Mountains in Wyoming. This climate is NOT conducive to even good hooves. It's a dry climate with lots of sun but extremely long, cold and snowy winters plus flood irrigation of our pastures in the summers. Tough horses are needed in Wyoming! I bought Skeeter in Arizona 23 years ago where he did not have any hoof problems. But I was just so impressed with his big heart and beautiful eye, I never gave up on him….we traveled many steep and rocky trails here in beautiful Wyoming but have had a number of layoffs due to hoof problems
After reading the reviews in Horse Journal, I started feeding Integri-Hoof to my aging handsome thoroughbred. Unfortunately, it was kind of a last ditch effort to make him more comfortable or face that inevitable decision about quality of life, he'd been retired for several years. Finally, the farrier said, "wow, is this the same horse with those terrible hooves?" I said 'Yeah' now you can see the difference a high-quality hoof supplement makes, can't you?!………..He said Yeah, where did you find that?!
---
Digestive Health Formula is a miracle!
I tried it for my horse who occasionally had unexplained chronic issues with soft manure and then suffered from sudden colitis. He recovered after 2 weeks in the hospital but continued to have chronic diarrhea for 8 months. I tried everything, including gastroguard, Biosponge, probiotics, Smartgut, and other products the vets recommended and those I tried on my own. Nothing made a difference. Within ONE DOSE of Digestive Health Formula my horse's manure started to look more normal and within days his manure continued to improve, within weeks it is 90% better. It is magic.
Thank you Kauffman's, I'm sure he feels a LOT better!

– Kim M.
---
Integri-Hoof really works
I just wanted the folks at Kauffman's to know that your Integri-Hoof is the only product I have found that really works on my horse – a large paint with four white legs and four really bad feet. He was neglected when I got him and has flat, brittle hooves. I tried several other products, but yours is the only one that made a difference. My farrier told me to "keep using it!", he could really see the difference. Even though Random won't be with us long (he has cancer), I want him to be the best he can and your product definitely has helped him. Thank you.
– Sandy