My farrier was amazed!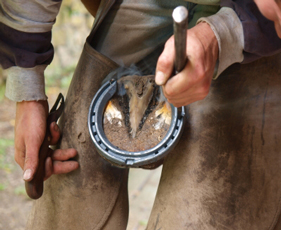 I have been using your Integri-Hoof supplement for several years on my old Thoroughbred. He had terrible hooves. Thin soles and walls with a flakey texture. But after a year on Integri-Hoof, Skeeter's hooves changed for the better dramatically.
I remember having a chat concerning the use of supplements for hoof problems with my farrier who has worked on my horses for over twenty years. In his opinion, supplements did not have much to do with hoof quality, "it's environment, feed and genetics," he said, " so don't waste your money." He always found trimming Skeeter to be interesting. He'd think out loud saying 'so what've we got this time.' In fact, he asked me to remind him every time he went to work on Skeeter, that 'this is the horse you don't take any sole off of or he's sore for a couple weeks."
We live at 7200 ft. elevation at the base of the Wind River Mountains in Wyoming. This climate It is NOT conducive to even good hooves. It's a dry climate with lots of sun but extremely long, cold and snowy winters plus flood irrigation of our pastures in the summers. Tough horses are needed in Wyoming! I bought Skeeter in Arizona 23 years ago where he did not have any hoof problems. But I was just so impressed with his big heart and beautiful eye, I never gave up on him….we traveled many steep and rocky trails here in beautiful Wyoming but have had a number of layoffs due to hoof problems.
After reading the reviews in Horse Journal, I started feeding Integri-Hoof to my aging handsome Thoroughbred. Unfortunately, it was kind of a last ditch effort to make him more comfortable or face that inevitable decision about quality of life, he'd been retired for several years. Finally, the farrier said, "Wow, is this the same horse with those terrible hooves?" I said 'Yeah, now you can see the difference a high quality hoof supplement makes, can't you?!" He said "Yeah! Where did you find that?!"
Buy Kauffman's Integri-Hoof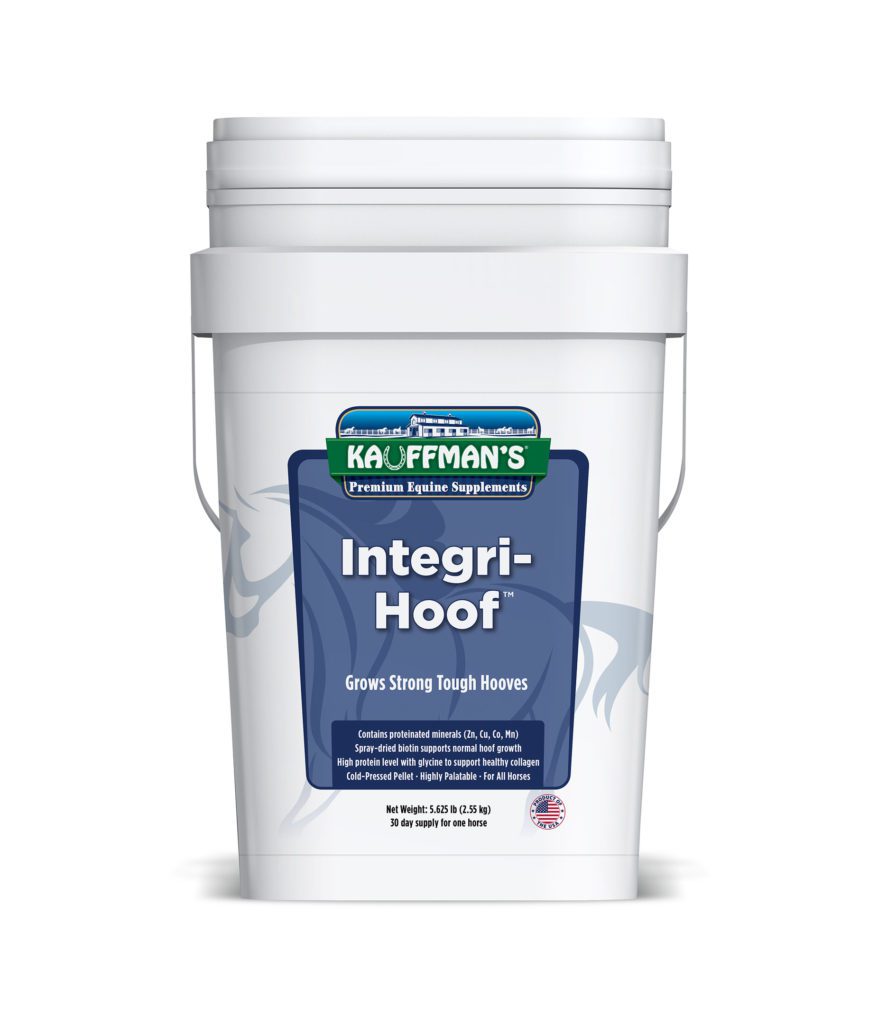 KAUFFMAN'S® Integri-Hoof
KAUFFMAN'S® Integri-Hoof is a premium hoof supplement that enhances the development and maintenance of strong, healthy hooves. This hoof supplement has been manufactured in an ultramodern climate-controlled facility using only the best ingredients to guarantee a quality product. It features all the key nutrients that your horse requires and in the appropriate amounts and ratios. Integri-Hoof is the #1 recommended hoof supplement by Horse Journal and the only nutritional product to make their top ten products for 2009.