KAUFFMAN'S Flex Steps now in a Pelleted version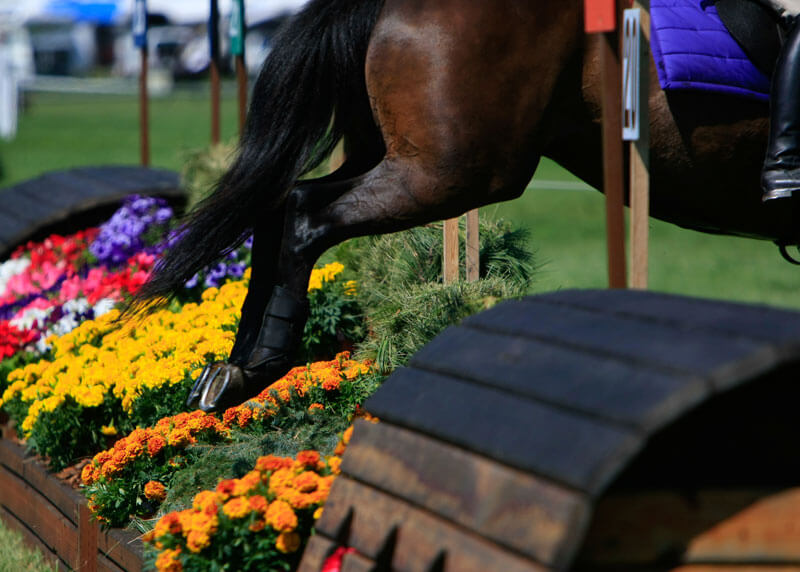 Kauffman's is proud to announce the addition of Kauffman's Flex Steps in a pelleted version. Kauffman's ran several 30 day palatability trials which proved high palatability. In fact, several horses involved in the trials were happy to eat Flex Steps pellets without grain.
Kauffman's Flex Steps unique combination of proven equine joint support nutraceuticals has been formulated to provide the proper amounts and ratios of glucosamine, chondroitin, hyaluronic acid (HA) and methylsulfonyl methane (MSM) for optimal flexibility during daily, routine supplementation and maximum benefit to your equine athlete.
It also provides the Omega-3 fatty acids EPA and DHA that have anti-inflammatory properties. Whether a weekend pleasure or trail rider, or a seasoned reiner, cutter, endurance or three-day eventer, the value-added convenience of providing the appropriate daily dosage of joint support is unparalleled.
Buy Kauffman's Flex Steps: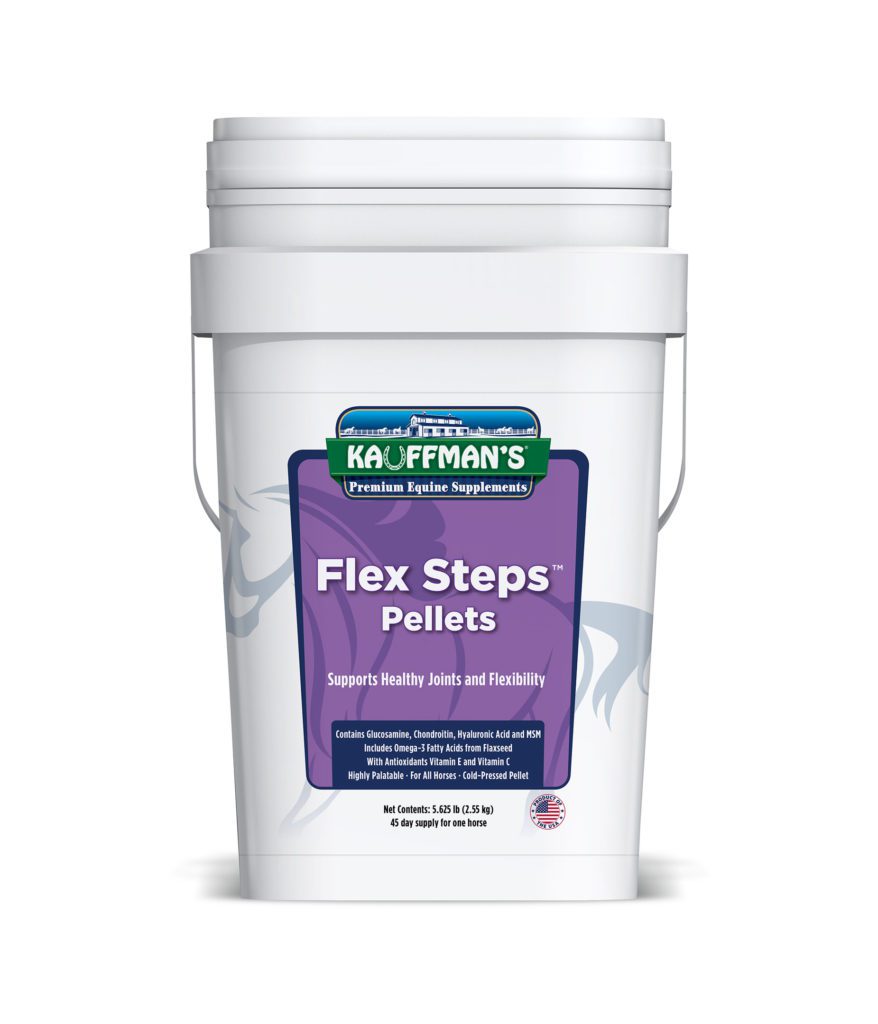 KAUFFMAN'S® Flex Steps Pellets
Flex Steps Pellets is formulated with proven joint support ingredients designed to enhance healthy joint and connective tissue function.  Use to ease joint stiffness due to normal daily exercise and activity.
Ingredients: Flax Seed, ground; Fish Oil; Glucosamine Sulfate; Methylsulfonyl Methane; Fenugreek Seed, ground; Chondroitin Sulfate; Ascorbic Acid (Vitamin C); Glycine; Calcium Silicate; dl-alpha Tocopherol Acetate; Mixed Tocopherols and Hyaluronic Acid.
Read more about Kauffman's Flex Steps and our other products by visiting ka-hi.com.